La Garde-Freinet, une île en forêt !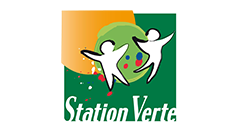 Located in the heart of the Massif des Maures, the forest town, in the middle of which is located, like an island, the village of La Garde-Freinet, installed on a pass at an altitude of 400 m, an essential passage to reach the Gulf of Saint -Tropez and the sea.
The village has retained the appearance it had in its golden age, in the 19th century, when the corkscrew industry had more than 600 workers working in the factories. It was then that the new districts of Les Aires and Place Neuve were added to the winding streets of the old village. Today it is the artists and craftsmen who animate La Garde-Freinet and its hamlets.
It is on foot, by bike or on horseback that you have to travel the immense extent of its territory to discover the diversity of its landscapes. Some will prefer the autumn colors of the chestnut forests and taste its fruits there; others will fall in love with the scents of spring that the local flora, of great variety, offers walkers.
People also come to La Garde-Freinet for the richness of its heritage – threshing floors, mills, apiaries, chapels, fountains or its orchard of fig trees – accessible through numerous tour routes.
Where to start is up to you!