Visual identity new
In order to create a coherent and modern brand image, we chose to implement a logo in keeping with the character of the Var: 300 days of sunshine a year, a popular sea coast, a preserved architectural heritage and excellent tourist facilities.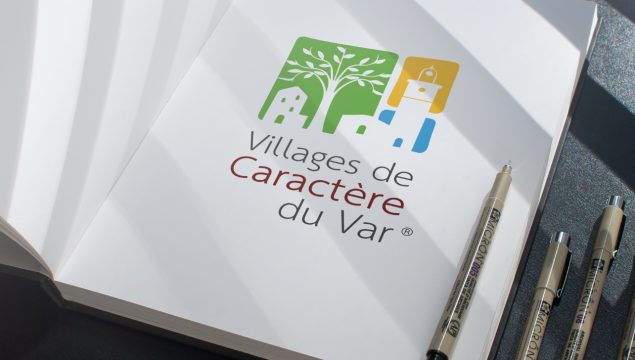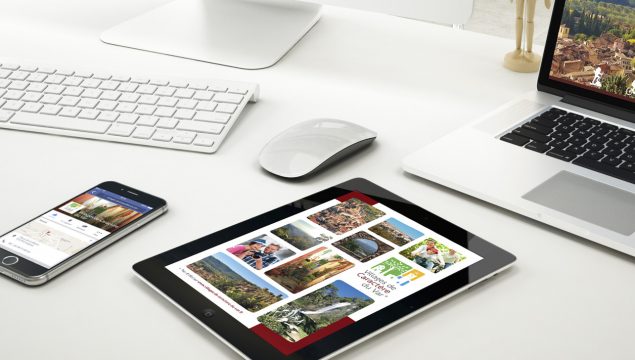 The general composition of the logo is organized around three overlapping rectangular shapes which include the more obvious motifs: an olive tree, a Provençal bell tower and a house.
The color choices remind us of the elements essential to our villages:
Green: nature, plains, hills, vines and forest
Ochre: earth
Blue: the sea and the sky
Yellow: the sun
Villages de Caractère du Var ™ is a registered trademark with INPI under the number 16/4277836.
The association has also produced a brochure distributed to all member towns.